Isle of the Oxuders map teaser
I'll be working late tonight, and won't be able to post the full PDF of my island until I get home. Since the scan is done, though, I thought I might as well post this teaser: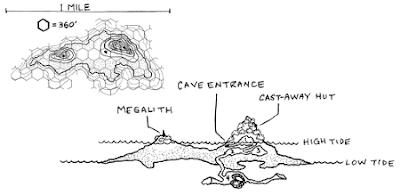 ---
2 comments:
Carter Soles February 7, 2011 at 6:54 PM
Wow, I like the look of the underground / underwater cavern you've got there.
I also publicized the project on my own blog just now.
migellito February 8, 2011 at 2:01 AM
Very nice Paul!! I love the side view and the grotto complex!