Magic Fucking Sword
So. I just finished the illustration for my Swords & Wizardry Appreciation Day cover. I'm pretty pleased with it.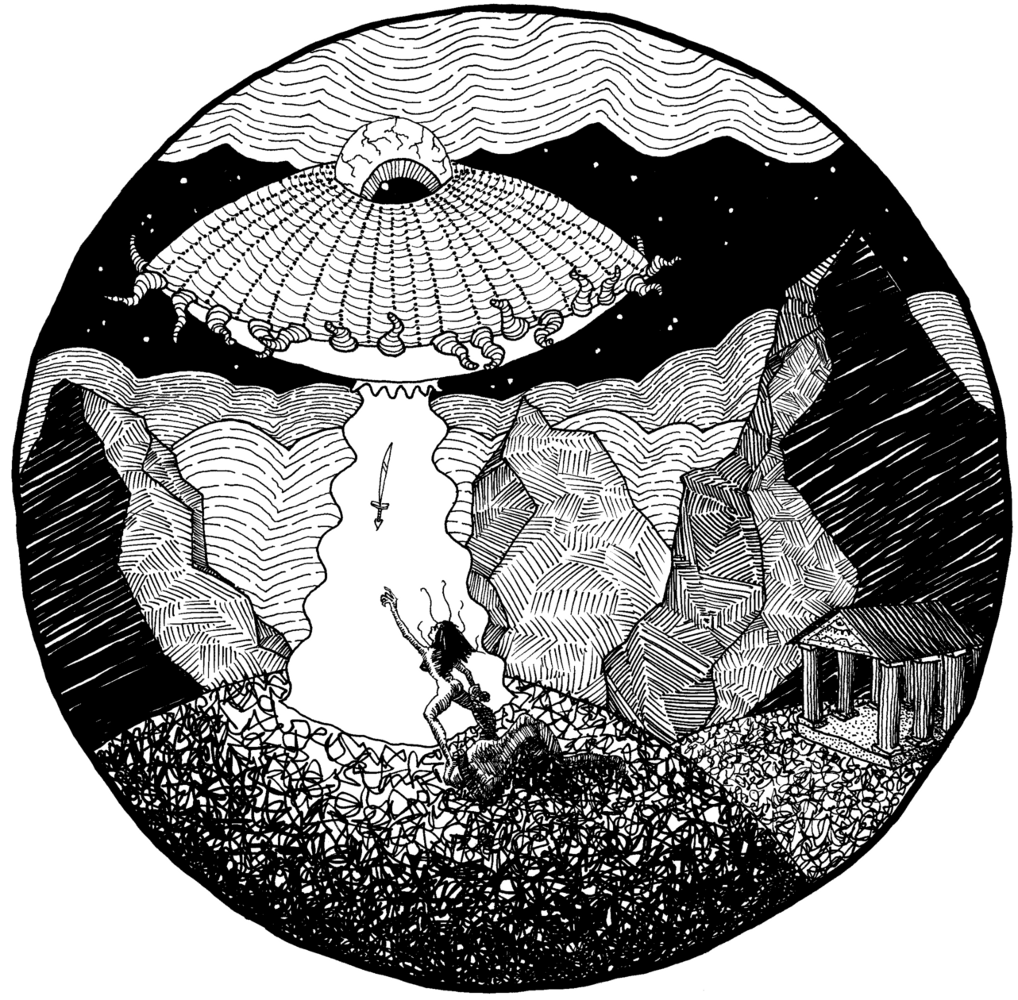 ---
3 comments:
Paul Wolfe, April 17, 2013 at 10:52 AM
Holy shit. That's a magic sword.
Timothy Brannan, April 17, 2013 at 1:40 PM
Hell with the sword. What is that thing with the eyeball???
– Tim
My Swords & Wizardry posts, S&W Witch and The Ördög
Cedric P, April 18, 2013 at 10:40 AM
Very nice! I like! :D (I am so afraid to ink my own drawings!)