More Geomorphs
Here are more of the geomorphs I made (click for a print-quality TIFF):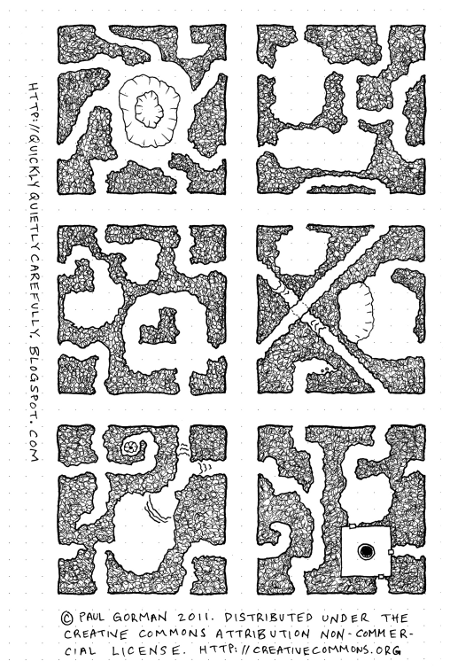 ---
2 comments:
Risus Monkey February 3, 2011 at 8:54 AM
Groovy! More geomorphs to everyone! Now, we just need to get them on Dave's Mapper.
Paul February 3, 2011 at 10:14 AM
Indeed, I'm a big fan of Dave's Mapper. I'll post more pages of geomorphs in the coming weeks.